Your Trusted Partner in Custom Elastomer Moulding Services
Armstrong is an established provider of custom elastomer products. Our in-house R&D team is dedicated to formulating customized formulations with innovative solutions to meet your exact specifications.
With our extensive technical know-how, we are confident in producing quality products that cater to the unique needs of your application. If you're looking for a partner that can provide reliable elastomer moulding components – look no further than Armstrong.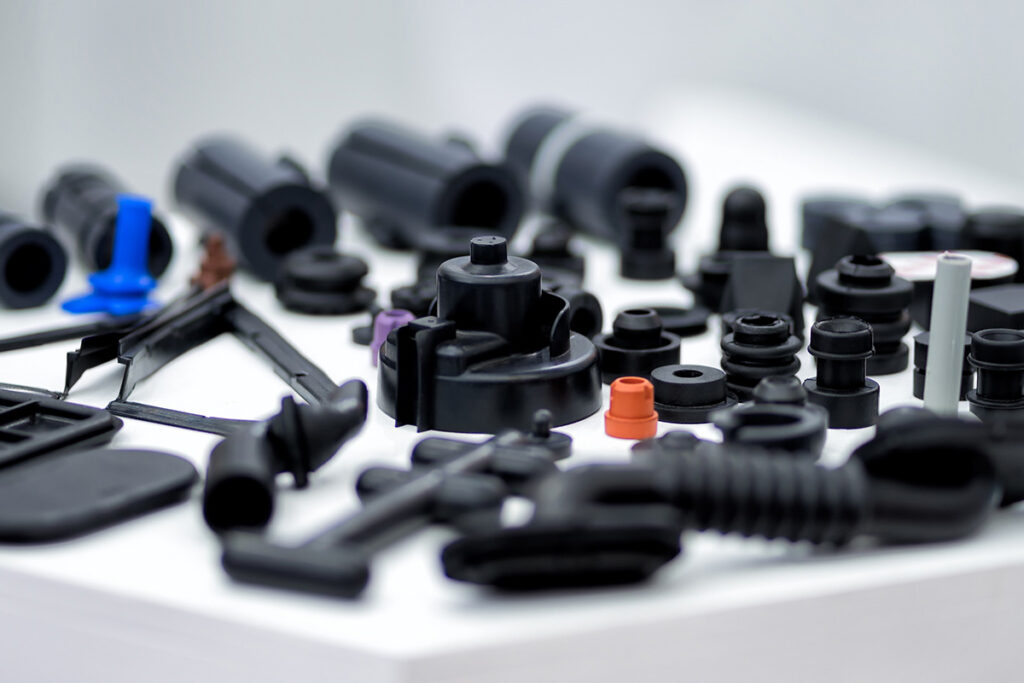 Our Capabilities
Our elastomer moulding process capabilities include elastomer transfer moulding, compression moulding, hybrid injection moulding, and liquid silicone injection moulding. As for materials, we offer a full range of elastomer materials which include natural and synthetic rubber, and specialized compounds. Depending on the part design and requirement, Armstrong is able to recommend the best moulding methods and elastomer materials that suit your needs.
Moulding Process Capabilities
Compression Moulding: Pre-formed elastomer is placed in an open cavity mould, and then compressed under specific temperature and pressure into the final shape.
Transfer Moulding: Elastomer is placed in the transfer pot, heated and compressed to transfer the material into a pre-heated closed mould.
Hybrid Injection Moulding: Elastomer is injected into the pre-heated closed mould. The upper cavity plate is ejected and the elastomer is compressed to final profile.
Liquid Silicone Rubber Injection: Compound is mixed from two separate components and injected via a runner and gate system into a closed mould.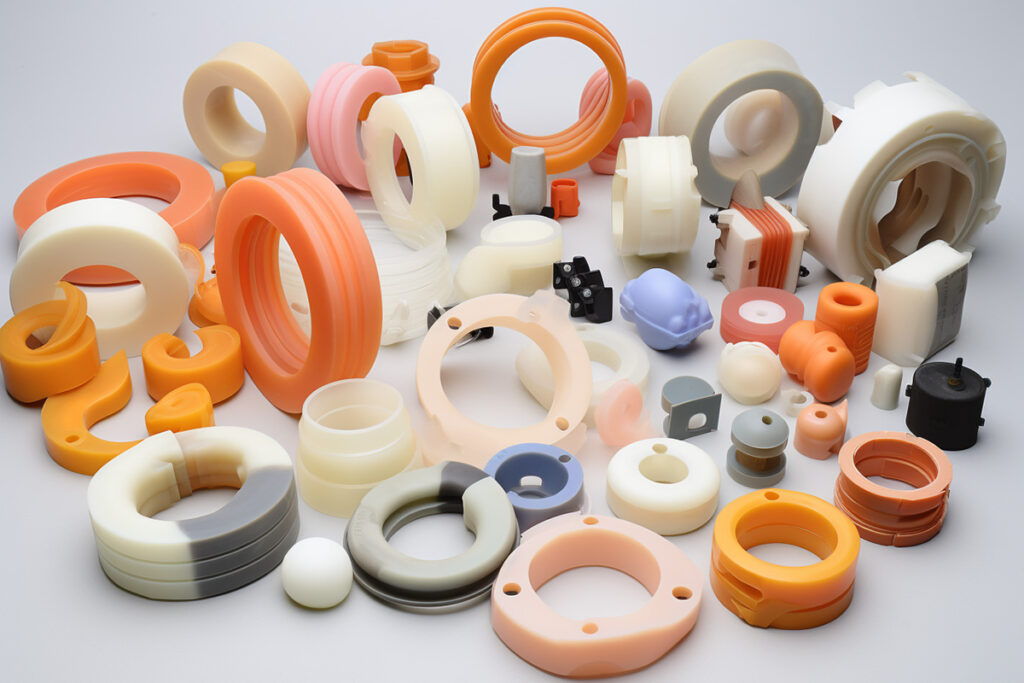 Elastomer Selection
The type of elastomer selected is dependent on the intended applications of the end product. In general, it is selected based on its material properties and cost. At times, two or more types of elastomers are blended to offer more competitive pricing or enhanced material properties. Following are some of the common elastomers available in Armstrong.
General purpose elastomers have a relatively lower cost than speciality elastomers, however with poorer resistance to ozone, high temperature, weathering and chemicals.
Natural Rubber, NR - Excellent mechanical properties and little heat buildup
Styrene-Butadiene Rubber, SBR - Good traction properties and abrasion resistance
Polybutadiene Rubber, BR - Best low temperature resistance
Polyisoprene Rubber, IR - "Synthetic natural rubber" - replacement of NR, no allergic reactions due to natural proteins and impurities, less odor than NR
Ethylene Propylene Rubber, EPDM - Least expensive oil-resistant elastomer, resistant to many hydrocarbons
Polybutadiene Rubber, BR - Superior resistance to ozone and weatherability
Chloroprene Rubber, CR - "Chlorinated natural rubber" – improve oil, solvent, ozone and heat resistant compared to NR
Fluorocarbon Rubber, FKM - High temperature resistant, excellent chemical resistant and fire resistant
Urethane Rubber, PUR - Excellent wear and abrasion resistant
Silicone Rubber, VMQ - Excellent low and high temperature resistant but poor abrasion property – not suitable for dynamic applications
Applications
Armstrong has a team of experts who can guide you through the process of selecting the right elastomer material for your application, or tailor the compound to best suit your requirements. Here are some application examples of the elastomers: